Skip to Content
Offering Graber® Window Treatments to Our Arizona Customers
You have beautiful new windows, why not accent them with artfully crafted window treatments? Apex Windows & Bath in Arizona now offers luxurious blinds, shades, and shutters from Graber® Window Treatments. You'll find all of these window treatments in a variety of styles, colors, and textures. These options ensure you can outfit your home with window coverings matching your unique taste and your current décor. New window treatments are the perfect way to update the interior of your home without all the hassle or expense of a full-scale renovation. You'd be surprised at how much better the right set of shades or blinds can make your room look. If you'd like to learn more about our gorgeous window treatment options, please reach out to our team today. We can't wait to help you find the perfect new accents for your home.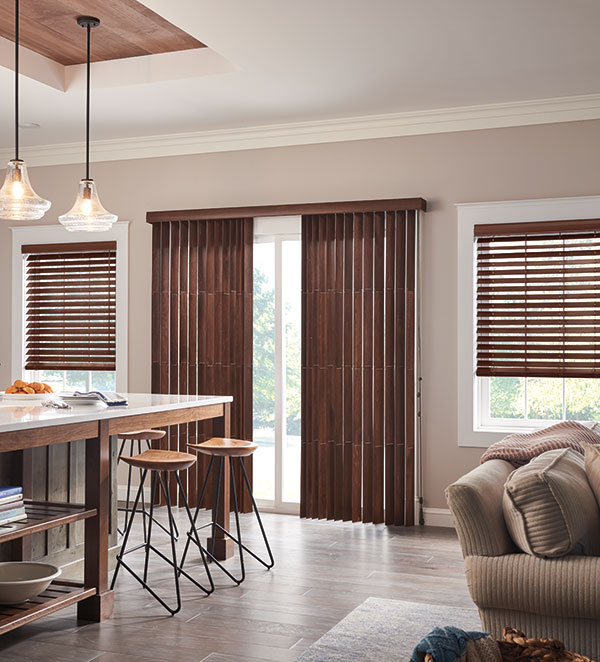 We're Here to Help
We understand having so many options when picking out new window treatments can be confusing. It's great to have options, but it's helpful to have a knowledgeable guide to help you pick the best one for you. The staff at Apex Windows & Bath is here to assist you in finding the right window treatments to suit your needs. Whether you prefer the soft fabrics of shades, the easy operation of blinds, or the classic look of shutters, our team is here to help you find the right style and color to match your personality and home décor.
Contact Us for More Information
New window coverings are the perfect way to accent any room. Our options from Graber® Window Treatments are sure to suit any style, from modern to classic, and everything in between. We can install brand-new windows and pair them with new window coverings, giving your home an entirely updated look. Or we can match the new window coverings with your existing windows to bring any room new life. Please contact our team today to learn more about our vast selection of Graber® Window Treatments.