Skip to Content
Tidy Up with a Garage Organization System in Arizona
Garages are a useful addition to any home. They not only provide protection for our vehicles, but also give us ample storage space for all of our outdoor equipment, recreational items, tools, and more. However, the garage can quickly become a disorganized mess, especially if you have a large family with each member storing their own items haphazardly throughout the space. If you're ready to maximize your space and get things tidy, Apex Windows & Bath has a garage organization system for your Tucson or Phoenix, AZ home. The freedomRail Garage system offered by Apex Windows & Bath provides customizable storage solutions to fit the needs of any family and can help you make the most of your space.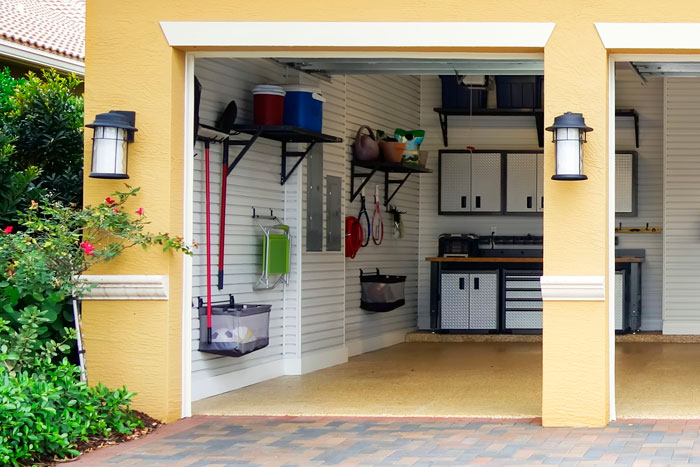 Versatile Solutions to Fit Every Need
No matter what items you store in your garage, we've got a system to organize it. Each freedomRail system has the option to combine heavy duty cabinetry, shelving, worktops, and a variety of accessories that keeps everything organized, but still easily accessible. No more hunting around in the chaos trying to find one tool or piece of equipment you need for a project. We'll make sure everything has a space in your new storage system.
Effortlessly Store Recreational Equipment
Everyone enjoys participating in fun outdoor activities with their families. But when the equipment you need is buried deep in the garage, it can be a chore just to get it out. freedomRail Garage offers active families endless solutions to store their equipment. We've got options to organize bikes, sports balls, golf clubs, exercise equipment, and more. Did we mention the placement of the system is customizable over time? While the main bracketing system is wall or floor mounted for added security, the shelving and bin components can be easily moved as your storage needs change. Call us today to learn more and take a step toward a more organized life.